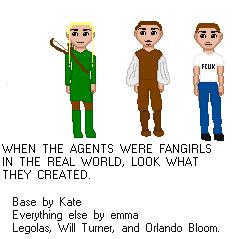 The PPC
The PPC is an organisation that kills Mary Sues. Mary Sues are perfect characters that are self-inserted by the author. Typical characteristics are: Stunning beauty, Power, Strength, Talent, Aptitude for anything etc.
>My job is to kill them.
I work in the LotR subdivision, along with Agent Kate. This is why they nearly didn't accept us to work here:
KILL THE SUES!
The PPC is © to Jay and Acacia. It is hosted by Miss Cam. I do not own LoTR.